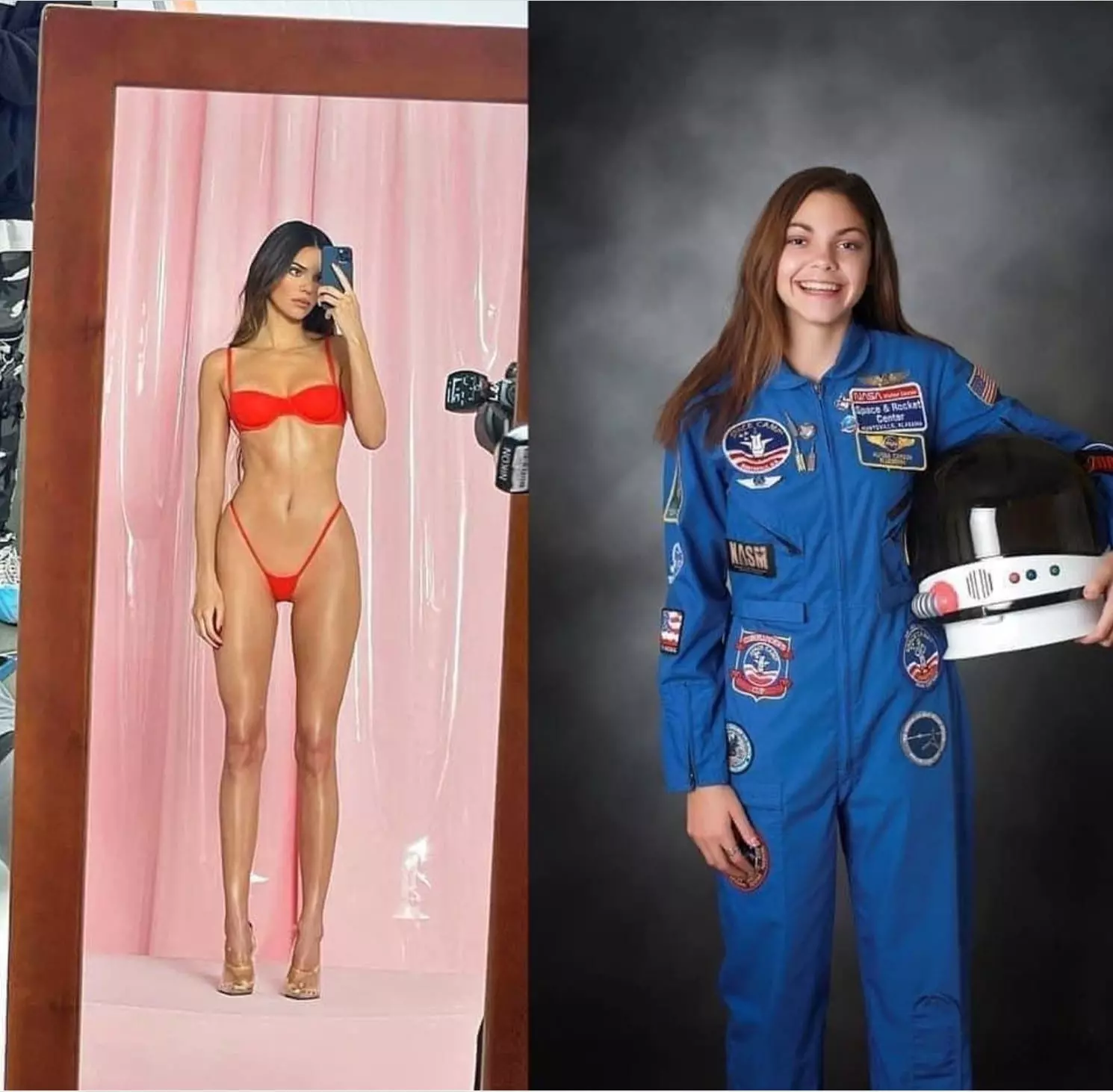 A few days ago, a photo of American model, Kendall Jenner, in a swimsuit went viral. Showing her body that many women consider to be perfect. On the right, a photo of Alyssa Carson, a 19-year-old astronaut who became the first youngest person to pass all of NASA's aerospace tests.
You may realize which of the two is better known and liked by many people, but this shows us the value of the imbalance that society sets about exaggerated beauty stereotypes. While many women struggle every day to obtain positions and professions historically dominated by men, society continuously values vanity and beauty more than skill and intelligence.
I really appreciate the shape of the female body. Still, if we put beauty before the talent, dedication and ability of someone like Alyssa Carson, I think this will not only be forgotten but can damage the evolution and progress of mankind.